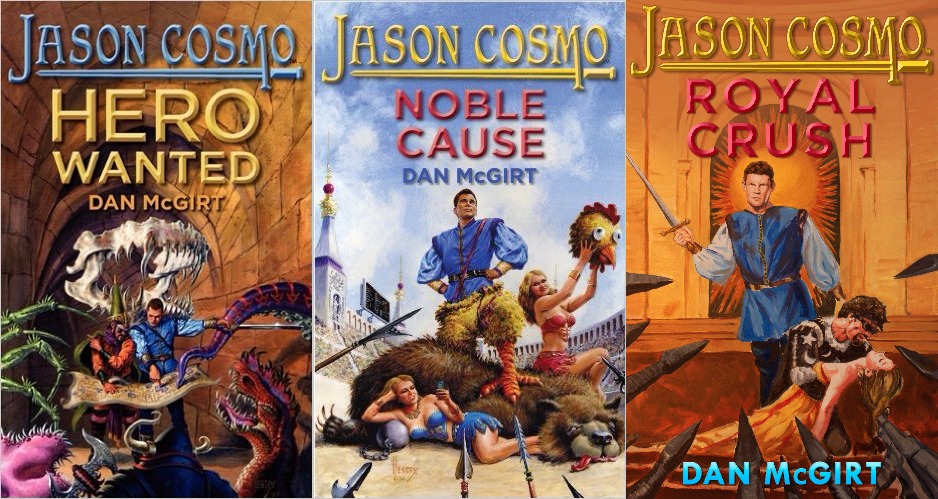 Greetings, Loyal Reader!
Happy Star Wars Eve!
With Royal Crush launched it is time to talk about what comes next. But first – a big thank you to all the Loyal Readers who have bought Royal Crush in the first two weeks. I hope you're enjoying the story – please let me know in the comments, (or at Dan McGirt Facebook Page or Twitter).
Also, please let other readers around the world know what you think by posting a review at your favorite online retailer. Reviews really help the books be more visible at Amazon, etc. and I appreciate you taking the time, whether you give one star or five.
The title of this post gives you the titles of the next two novels set in the Cosmoverse: Boltblaster and Jason Cosmo: Dirty Deeds. I'll give you a brief on each now and we'll discuss them in more depth in the months to come.