Greetings, Loyal Reader!
I recently released an omnibus ebook edition of the original Jason Cosmo Non-Trilogy. This ebook includes the original texts of Jason Cosmo, Royal Chaos, and Dirty Work. The Jason Cosmo Omnibus is currently available at Smashwords in multiple formats, for your Kindle, Nook, iPad, iPhone, Sony reader, Kobo  or other preferred device. Soon to be available at other ebook retailers.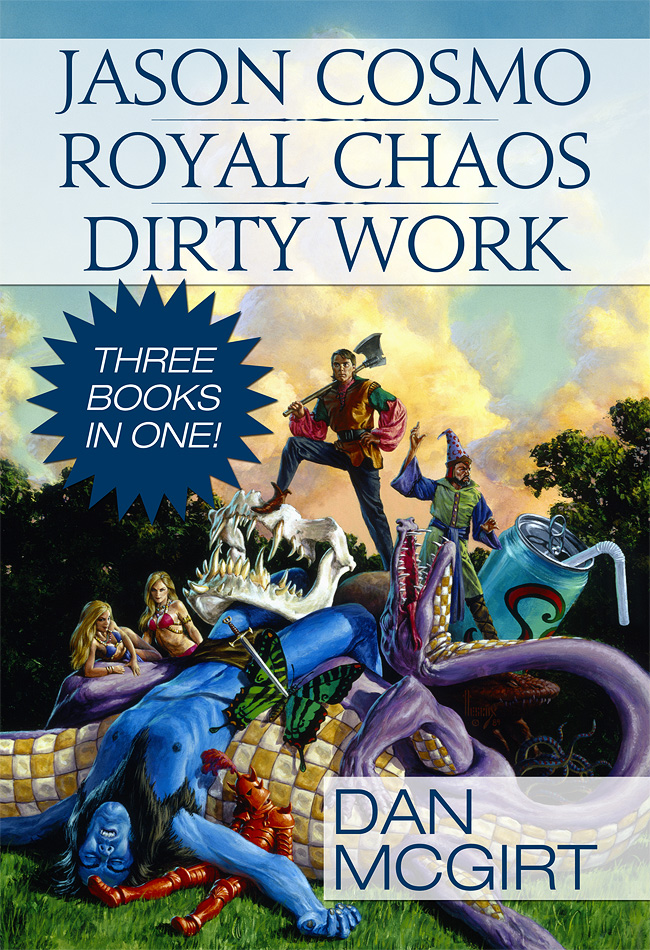 Granted, if you've already read the original series, you may have no need for this Omnibus. But if you don't already have the ebooks and want to dive right in to the classic version of the series, here you go!
Best Regards,
Dan McGirt