Greetings, Loyal Reader!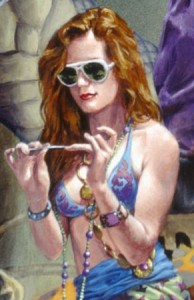 I am pleased to announce the title of the next Jason Cosmo novel, Book 3 in the series, will be…ROYAL CRUSH.
Royal Crush will be a revised version of my 1990 book Royal Chaos. I've decided to continue with new titles for the new versions of the books to more clearly distinguish them from the classic Non-Trilogy versions.
I've begun preliminary work on the book, which consists of reading through Royal Chaos and making notes. Expect Royal Crush to be released later this year.
Best regards,
Dan McGirt